Learn robotics and build your own personal AI assistant like Siri. For Developers, Makers & Kids.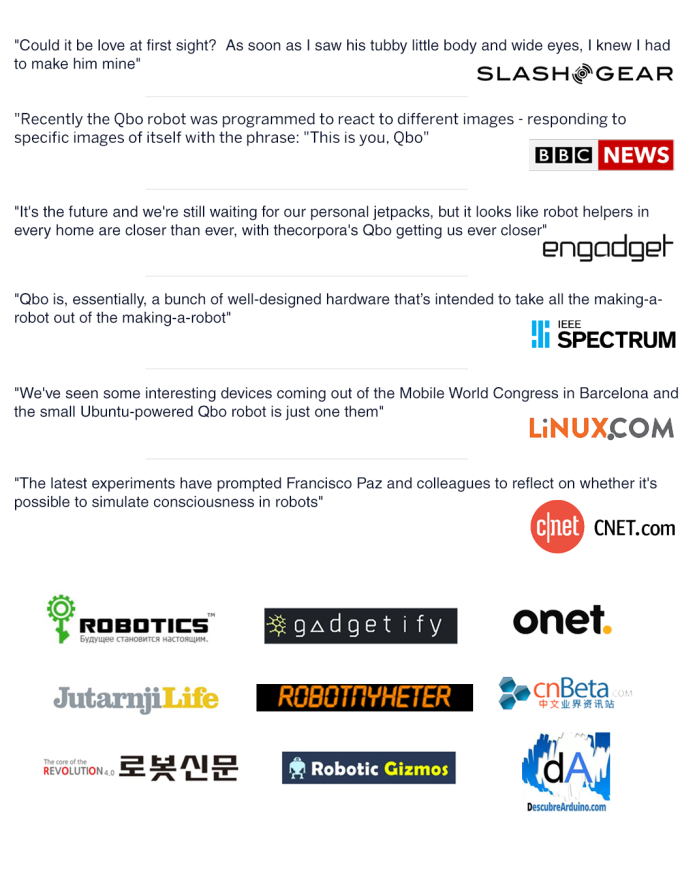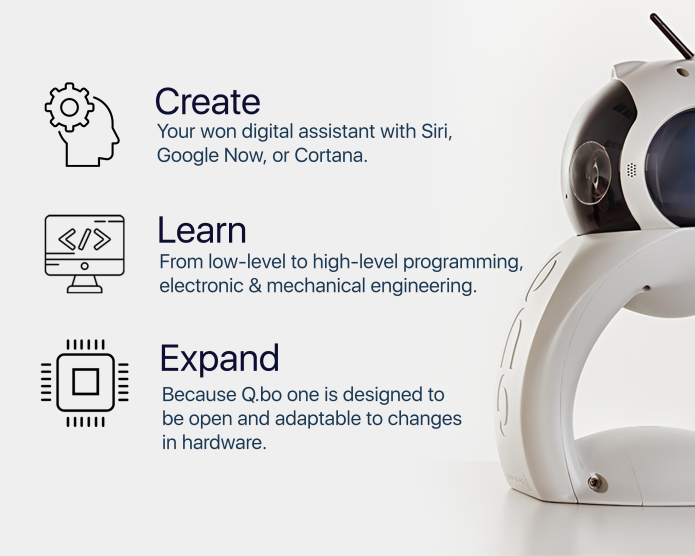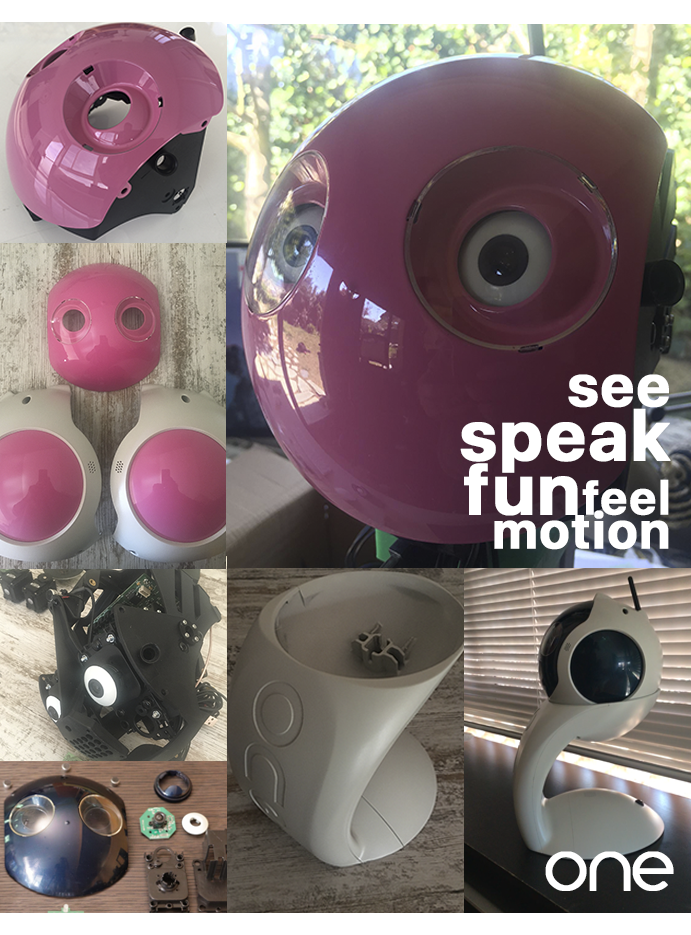 [wpsm_column size="one-half"]
What Can Q.bo One Do
The Q.bo One robot has a very attractive curved shape with a round capacitive touch head, eyelids, and a mouth made of leds that allows it to express emotions.
See: With the two cameras in its eyes, the Q.bo One robot can see, recognize and track faces, capture photos, and enable immersive video calling.
Hear: Three microphones and natural language processing let you talk to Q.bo One from anywhere in the room.
Speak: Q.bo One has a mouth made of leds and a speaker connected to a sound card so he can do sophisticated sound manipulations.
Motion: Q.bo's head comes with two digital servos that control up and down movements along with right and left movements.
Feel: Q.bo One is fitted with a capacitive sensor on the top of his head that is divided into three sections which lets him react appropriately to touch.
Fun: These amazing piece of electronic kit will keep your kids, educators and developers entertained, engaged and educated for years to come
[/wpsm_column][wpsm_column size="one-half" position="last"]
[/wpsm_column]
Latest News on Q.bo One:
Latest Videos on Q.bo One: